yoyo peeps whats crackin im in the building all day for the uk lol make sure u fill out my blog peeps!!
i have a thing for colorfull pics and things that stand out to the very impressive eye i have imbedded in my skull!!
IMG]http://i30.photobucket.com/albums/c311/respar2002/CleverPic2.jpg[/IMG]
these 2 little soldiers belong to my 2 best friends so yes ladies I AM the one whos been left out!!
gotta send a big shout out to the younger part of the emmerson family as u can clearly see he's learnin fast!!
[IMG]
and theres jus suming about this pic
ok i have a lil message for all u haterz!! chat shit to me and u will get blown away!! lol
and plus i got mylil sniper waiting at a window near u so beware dick!!
good wrk puss puss!!
i love music........my fav artists as follows.......
s.a.s
Eurogang
jz
eminem
jadakiss
stylesp
sheek louch
fumin fumin fumin
[YOUTUBE]http://www.youtube.com/watch?v=4ET65o7DS8w[YOUTUBE]
wiiiiiiiiiiiiiiiiiiiiiiiiiiiiiiley!! da best
Adobe Flash Player could not be loaded.
Please install or upgrade to the latest version.
YouTube Video
anywayz theres too many to mention so i think ima stop there....
heres a lil video for u chumps!!
<EMBED SRC="http://dipsetmixtapes.com/media/video/byrdcall.wmv"WIDTH="300" HEIGHT="300" AUTOSTART="true"></EMBED>
shit i forgot gotta send the love out to those that passed away....r.i.p forever!!
i oooooooooozzzzzzzz and dig attention i love people that are
individual u have to be.............. u was born diffrent so be diffrent muddddda fuka.....lol
this is a lil shout out to ma mum shes the best in the world and everyone shud love there mum as much as i do its a crime if u dnt she brought u here she can take u away jus as quick!! brap brap big shout out to my ma"
i have a big passion for e.bay its like my life i buy and sell stuff on there all day long jus thought the people of mingleville shud know that its like important mi5 information be aware fool.......
oh and man utd are the best team in the fricken world and rooney makes me so jealous how can he be that good man.....so no one telll me any diffrent cos ull get poked in ur left eyeball with a black brio pen ......that was random lol.........
okokok this is for the ladies whooooooo do i love ladies i have a passion for ladies like ok.....""respar i fink they know u like ladies"" lol
and a special shout goes out to the blonde ladies u know how we do!!
britney 2 years ago man i wudda well u wouldnt wanna know!! lol
and i jus wish i was part of this pic!! it looks er............rather dirrrrrrrrty wouldnt u say?
Gotta send bare love out to my babi kate this girl is off the fricken hook!! and noooooone try it with her cos shes mine!! i will be forced to break ur fingers!!.....nah shes all loved up with her man so stay bak!! kate i love ya loads babi always her for ya!! xxxxx
how is she so sexi god dammit!! xxxx
mr respar a.k.a the no1 rapper for the uk!!
i have this thing for billabong they make the craziest clothes and i realli cant get enough of it!!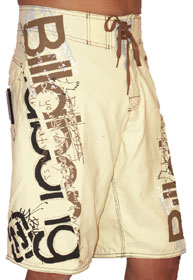 [IMG]
http://i30.photobucket.com/albums/c311/respar20...
oh yea people i have a thing for shoes trainers n timberlands
as u can obviously see.........lol
and if u AINT got a pair of these in ur life then well u need to be shot!! simple..........................
i also have a thing for bling bling babi yeahhhhhhhhh its all about the bling!!
it took me ages saving up for all that.....
oh and i gotta put a lil shout to my gangland hommies out there .............stop trying so hard its JUST not u.......lol
gotta big up the staff pittbull family there like the best dogs in the world and this is my fav one lol
.......go on charlie....
i love this pic that wud be me n my boi's back in da day rollin like true g's!!
i love this pic its amazing and i will go there one day i swear i dream about going to this point of the world which isof corse rio in brazil!!! THE CITY OF GOD!!! BrAp!! big up jesus!! nuff love from ur boy respar!!
things i jus tend to find myself doing.........
cookin at like 3 - 4 in da mornin its like the onli time i have an urge to MUNCH..lol errrr.....
i also like to have 2 baths a day one when im up the other jus before i go to bed i have a problem with this my mother seams to think!! anyone wud think she wants a dirty son hehe!!
i also love to go out in the rain its one of these wierd things i catch myself doing i think i jus like getting WET!! and i hope it snows this xmas i really wanna have sum snowball fights with the people on my street cos there well annoying!!
errrr....i also love to watch scary d.v.d's with girls cos there jus so annimated when it come to scary films i swear if i had a hand held recorder and u listend to the noises u made during the film after the film anyone wud think it was a case of murder lol !!
ima send a lil shout out to my turkey burger .A.K.A. the skunk monster this boy is a number one joker always saying summin dumb but u gotta love it!! newayz cus "" u nice guy i givce u best price"" lol .....girls he up on mville so go find him and send him sum love!! holllllla.........
gotta send a lil shout out to these two plonkers!! who are realli kool there like 2 of my best pals!! neway thepic says it all
and this girl is amazing shes like my best friend in the world and she will always be there no matter what !! i love u loads fez!!
newayz im kinda getting bored writing this so ima bounce the hell out of here and leave the rest to u people safe!! hollllllllllllllllllla........
my fellow mingleville buddies i hope to hear from u soon...oh and rate me postive and i rate u bak and drop me comments i like em for sum reason dnt U lol laterz people....................
oh one last thing....this is what my dreams are made of.....
l [/URL]
<object width="425" height="350"><param name="movie" value="http://www.youtube.com/v/KMxL1IlLgFo"></param><param name="wmode" value="transparent"></param><embed src="http://www.youtube.com/v/KMxL1IlLgFo" type="application/x-shockwave-flash" wmode="transparent" width="425" height="350"></embed></object>