WELCOME TO SEDDZDAMILLER'S MiNGLEVILLE PROFiLE!!
Hi im Daniel but most people call me Seddz.
I live in Rotherham so i live for my home town & support the one & only
ROTHERHAM UNITED
They complete me & make me who i am today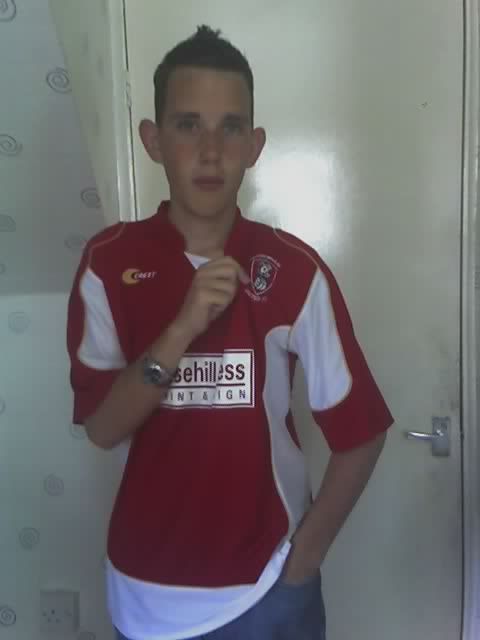 Im a full on footy fan,
ROTHERHAM UTD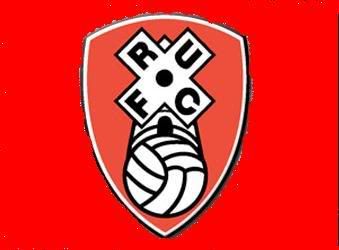 all the way! But i also like watchin the Mighty Manks
MAN UTD!!
I have lots of other hobbies aswell, such as, watchin/playin footie, snooker, music, watchin wrestling, girls lol well i think all boys do.. Unless their gay right?, Socialising with me mates, tv, xbox 360 and internet, mainly facebook lol
-------General Info--------
Full Name: Daniel Anthony Seddons
Birthday: September 23rd
Single or taken?: Single
Eye color: blue
Height/Weight: 5 ft 8, 11 1/2 stone
Mum: Andrea
Dad:Gary
Brothers or sisters: Helen (20)
neices or nephews: Lexi my niece
Fav Movie: comedies
Fav drink: alcoholic – Carling or Kronenberg non alcoholic- Coke
Fav food: Tuna Pasta Bake, Fish n Chips
Fav colour: baby blue, red n white
Fav Number: 23 birthday lol
Fav Artist/band: No1 lol

-----Have you ever-----
Smoked: Yeah one time I tried it neva agen!
Bungee: No, wudnt dare
Made yourself throw-up: No
Been in the opposite sex's washroom: yes so embarassing lol
Put your tongue on a frozen pole: No
Loved someone so much it made you cry?: Yes
Broken a bone: Nope, just a Fracture

Played truth or dare: Yeah
Been in a police car: No
Been on a plane: Yeah, think every1 has unless you have a phobia
Come close to dying: No, not tht i can rememba
Been in a hot tub: Yeh
Swam in the ocean: no, onli in sea lol
Fell asleep in school: No i wa gud in skool

Ran away? No
Broken someone's heart: Nope and dnt intend 2 eitha
Cried when someone died: Yes
Cried in school: Probli lol
Fell off your chair: Yeah lmao
Sat by the phone all night waiting for a call: nope
Saved MSN conversations: No, dno ow 2 do it
Saved e-mails: yeah
Fallen for one of your best friends?: Yeh ldz o times
Done something you regret: yeah

----------------------What is... --------------------
Your good luck charm: My chain
Whats your room like: Small n rubbish, but tidy lol
Shampoo do you use?: Sunsilk

------------------- Have you ever-----------------------
Had Chicken pox: Yeh
Got Stitches: No
Broken nose: no
Drank: ye, that aint hard! lol
Had a broken heart: yeh
Done Drugs: No

--------------------Do you-----------------------
Believe in love at first sight: Yeah
Like picnics: Not really
like school: Nope h8d it, bt miss mi m8z
What schools have you gone to: High Greave nursery, infants n juniors and Clifton Comp

-------------------Would you:------------------------
Eat a live hamster for £1,000,000,000: no way!
Kill someone you didn't know for 15 billion pounds: As if, You avin a laf!
If you were stuck on an island, who would you want with you: Nadine Coyle and Christina Aguilera

-------------Who was the last person----------------
Last person you touched: Lexi (niece)
You massaged: cnt rememba massagin n e 1
You Kissed: Lexi
Yelled at: Dnt yell lol
Who told you they loved you: no1
Is your loudest friend: Mike or Parkey
Who was the last person you called:
Who was the last person you danced with: don't know lol
Who makes you laugh the most? Friends
 who makes you smile: My family and My mates.

--------------Do you/Are You-----------------------
Do you like filling these out: If am bored
Do you wear contacts or glasses: none
Piercing below the waist?: No
Obsessive?: Can be sometimes lol dnt mean 2 b

------------Other questions ----------------------
What are you listening to right now?: television
What makes you happy: Loads of fings, seein ppl happy n mekin sure ppl r ok n Rotherham winnin n Wednesday Losin

How many buddies are on your list?: God knows lol erm.... bout 250 a lot i kno bt half of em i dnt tlk 2
What did you do yesterday: Went to thoresby market and then had a bbq.
Got any awards? ERM ye ldz of certificates lol 4 different fings n runner up student of year at college n student of year
What car do you wish to have: Peugout 307, i wish lol jus bought a Vauxhall Corsa
Where do you want to get married: a church obviously lol , thts if i do get married
If you could change anything about yourself, what would you change: 2 b more chilled out and listen more wen people want to talk to me.
Good driver: Erm am ok lol
Good Singer: Ye, wel so evri1 sez lol
Last time you showered: This morning
The last movie you saw at the theatre:
Sun or rain?: Sun
Scary or happy Movies: happy movies
Chocolate or white milk: chocolate
Root beer or Dr.Pepper: Dr pepper
Mud or Jell-O wrestling: what kind of question is that? lol
Vanilla or chocolate: chocolate
Skiing or Boarding: skiing!
Summer or winter: winter but onli 4 Christmas hehe lol
Diamond or pearl: Neither
Orange juice or apple juice: Orange
Cats or dogs: Dogs
Coffee or tea: tea dnt like coffee err lol
What is your phone number: 4 me onli lol

-------------Who is----------------
Your best friend: Mike/Parkey
Quietest friend: erm.... Baldwin probz
Most annoying friend: No1 realli
Most daredevil friend: No1
Person you look up to: erm prob my mum

-------------Final questions----------------
Things you look for in a girlfriend/boyfriend: Good looks, Gr8 personality, fun 2 b wiv, cn av a laf n its a bonus if they are a footie fan

Favorite memories: Erm takin penalties on Nottingham Forest Footie pitch n c in Rotherham bin promoted 2 Championship
What is your hobbies: Look above lol

Anythin else u wanna know feel free 2 ask me!


*Cracks into song..*

'MiLLERMEN MiLLERMEN THE MORE THEY TRY TO PUT US DOWN THE MORE WE'LL RiSE AGAiN.... MiLLERMEN MiLLERMEN iN RED && WHiTE WE'LL STAND && FiGHT WE'RE MiLLERMEN


When i was younger
my father said
son i have something to say
and what he told me i'll never forget
until my dying day
he said son you are a rotherham fan
and that's the way to stay
happy to be a Rotherham fan
until my dying day!
UP THE MILLERS ! ! !
]

Please remember what you have to do now you have got this far..
BROWSE - RATE - COMMENT - LEAVE

All rating will be returned i can assure you of that.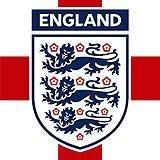 THANKS FOR ViSiTiNG